Domremy College is a beautiful and spacious school for girls. Apart from academic excellence, the College also provides opportunities to the students to show case their Creative & Performing Art abilities. It has a dedicated stage for the students to perform.
Phantos has supplied Leg Drapes, Cyc cloth & Cyc track (along with installation services) to enhance the beauty of their stage.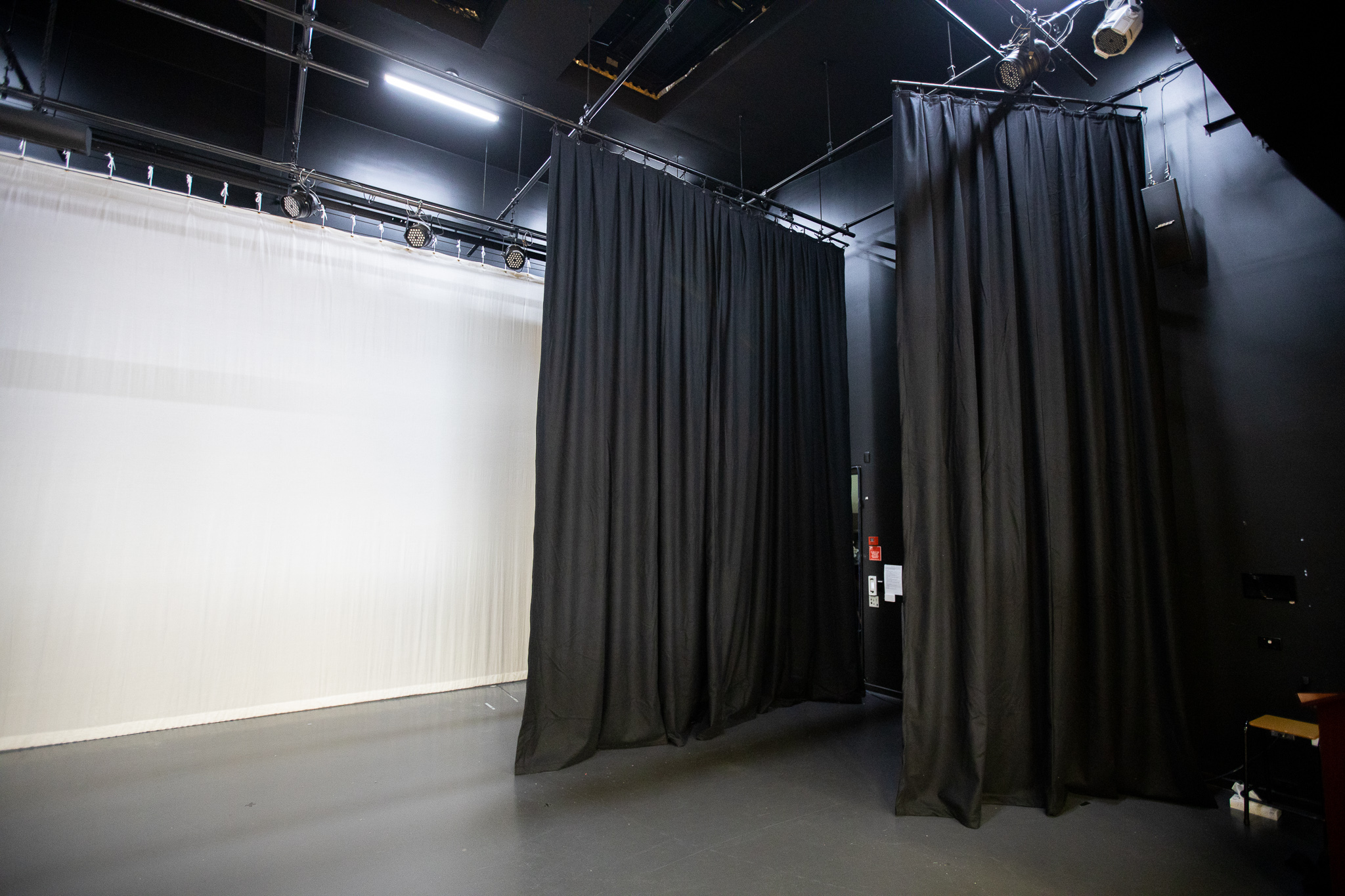 We have replaced their old curtains with new drapes made of wool fabric which is IFR (Inherently Flame Retardant) and weighs 550 gms./sq.mtr. Wool is the preferred fabric because of its ability to absorb light well, provide noise reduction, is durable and cost effective.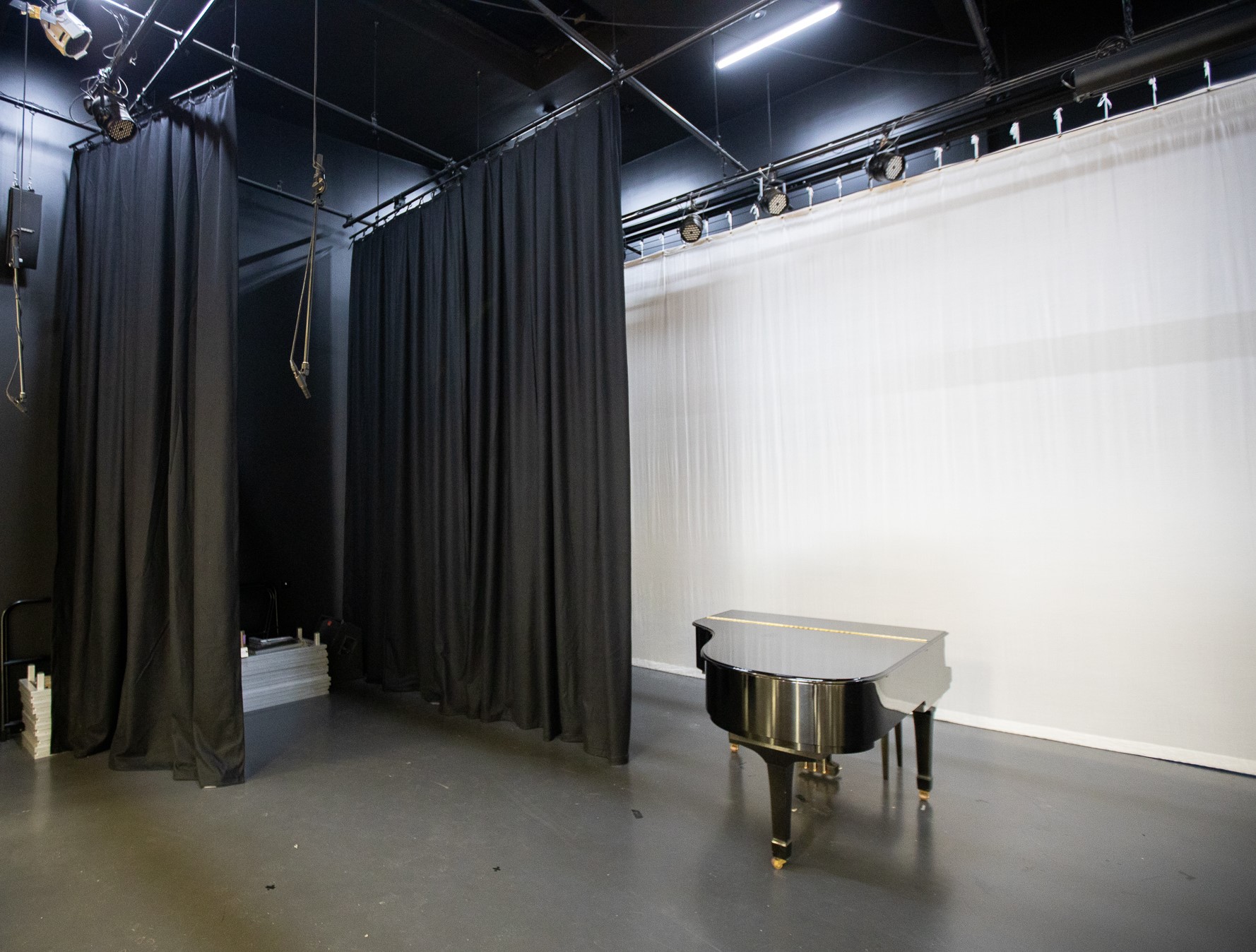 Leg Drapes are curtains used to define the side limit of the stage and to mask or hide actors, lights, and unused scenery in the off stage area. These Drapes are used in schools, theatres, performing arts centers, television studios, colleges, houses of worship, trade shows etc.
They are pleated to 50% fullness with each pleat sized about 3" wide. While the percentage of fullness determines the size of the pleats, the amount of fullness that is recommended depends on several factors, including budget, fabric type, and desired appearance.
Also included in our installations is the Cyc cloth & Cyc track.

The Cyclorama, popularly known as Cyc, is a curtain at the rear of the performance area.  Cycloramas are often used to create the illusion of a sky usually in the back of a stage set or theatre.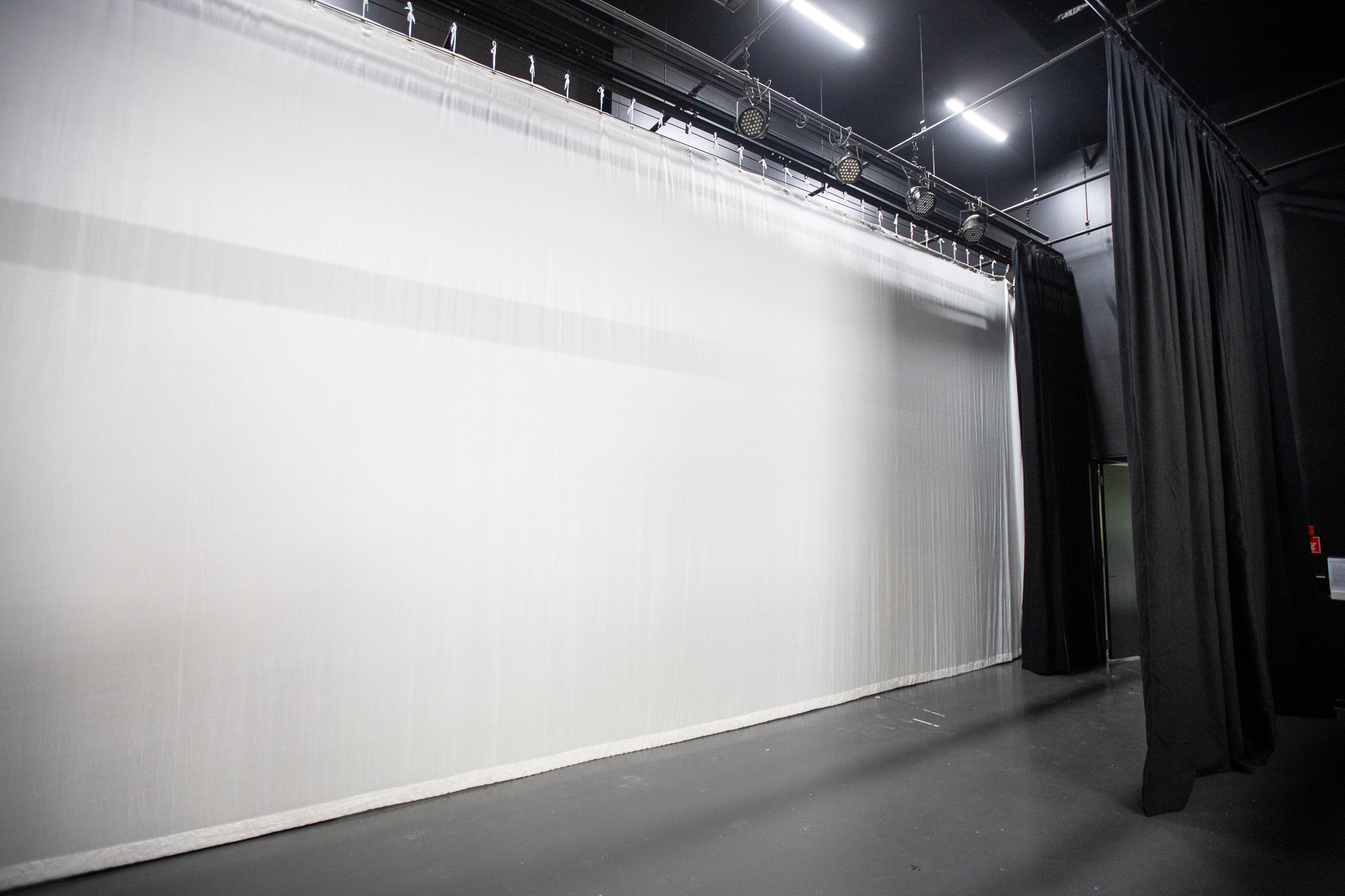 Cyc cloth having dimensions 17000×4850 MM, with a manual handle and a storage bag to allow the Cyc to be easily parked into the protective bag for storage (when not in use), have also been provided by us.