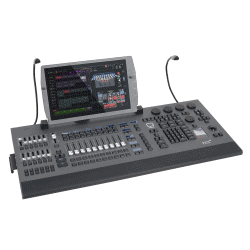 Obsidian Onyx NX4 for Forefront Productions
Forefront Productions from Newcastle is a production equipment rental company. They are one of the leading companies in quality sound, lighting and visual gear hire, as well as sales and installation. Their audio and lighting services help churches to create a brilliant contemporary worship environment which is cost effective too.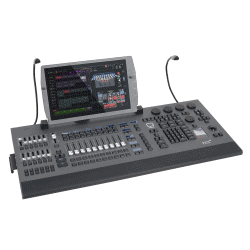 Forefront Productions have purchased an Oynx NX4 lighting console for one of its long term Church customers. NX4 is the flagship lighting board from Obsidian Control Systems, owned by Elation Professional. Obsidian Control Systems combines over 25 years of experience developing professional entertainment lighting control solutions for automated and theatrical lighting fixtures.
The Onyx NX4 console supports upto 128 Universes of DMX calculations straight from the internal processor. The latest industrial components have been used in the system of Onyx NX4. It contains a powerful new Intel Hexa-Core processor, high-speed NVMe SSD drive and 16GB of DDR4 RAM. The console is always ready to run the largest shows and events with immediate effect.
It has a well-arranged combination of motorized and manual faders as well as an array of playback buttons. NX4 contains 44 total playbacks in a compact and powerful package. Two independent playback sections offer instant access. The main playback with 10 motorized faders plus 10 play-pairs allows for quick page changes while the sub playback with 12 faders and 12 button playbacks allows important cues to always be at the user's fingertips.
If you plan to incorporate an Onyx NX4 console in your stage lighting system, do allow us to quote for the same.  Phantos is the Australian distributor of ONYX products from Obsidian Control Systems.