The recent renovation of Webster 334 at University of New South Wales includes new motorized lighting truss with control system supplied and installed by PHANTOS. The room is being transformed into a multi-function AV, filming, performing arts space to further enhance the teaching quality and learning experience at the university.
3 lengths of 12m Eagle 290mm box truss are installed for back lighting, FOH1 and FOH2 lighting trusses. Each truss are operated using 2 Mode 611 500Kg D8 Plus configuration motors, along with a cable management collection bin system. All equipment and hardware are powder coated black. The Eagle EGT294 box trusses are TUV certified and offer superior performance at about 9.0m span in this case.
All 6 motors are controlled via M6 rack mount motor controller with built-in 3phase power distribution unit. This controller is specifically designed for installation use, where power and control of the motors can be centralized and easily managed. The controller can be locked into a rack cabinet to be out of reach by unauthorized personnel. The controller comes with built in receiver to work with a wireless handheld pickle.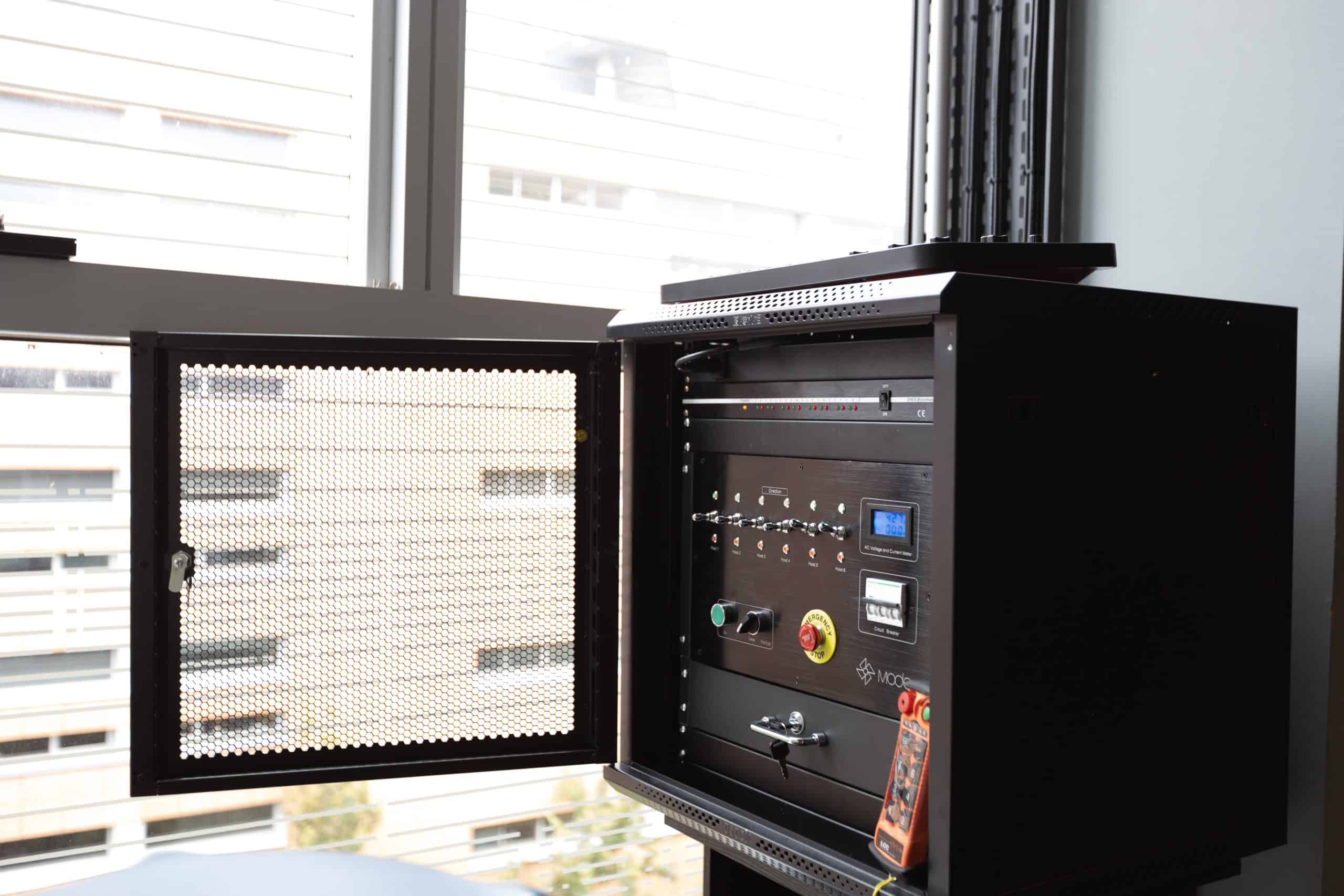 The Mode 611 is a lightweight but powerful electric chain hoist best suited for installations. It weighs only 32Kg and comes in configurations of 500kg and 1T SWL, meeting D8 plus safety standard. These 3 phase motors are packed with safety features such as double brake, limit switches, etc. In motor up configuration, the motors and chain bags will stay in the ceiling during operation leaving a clean finish on the truss.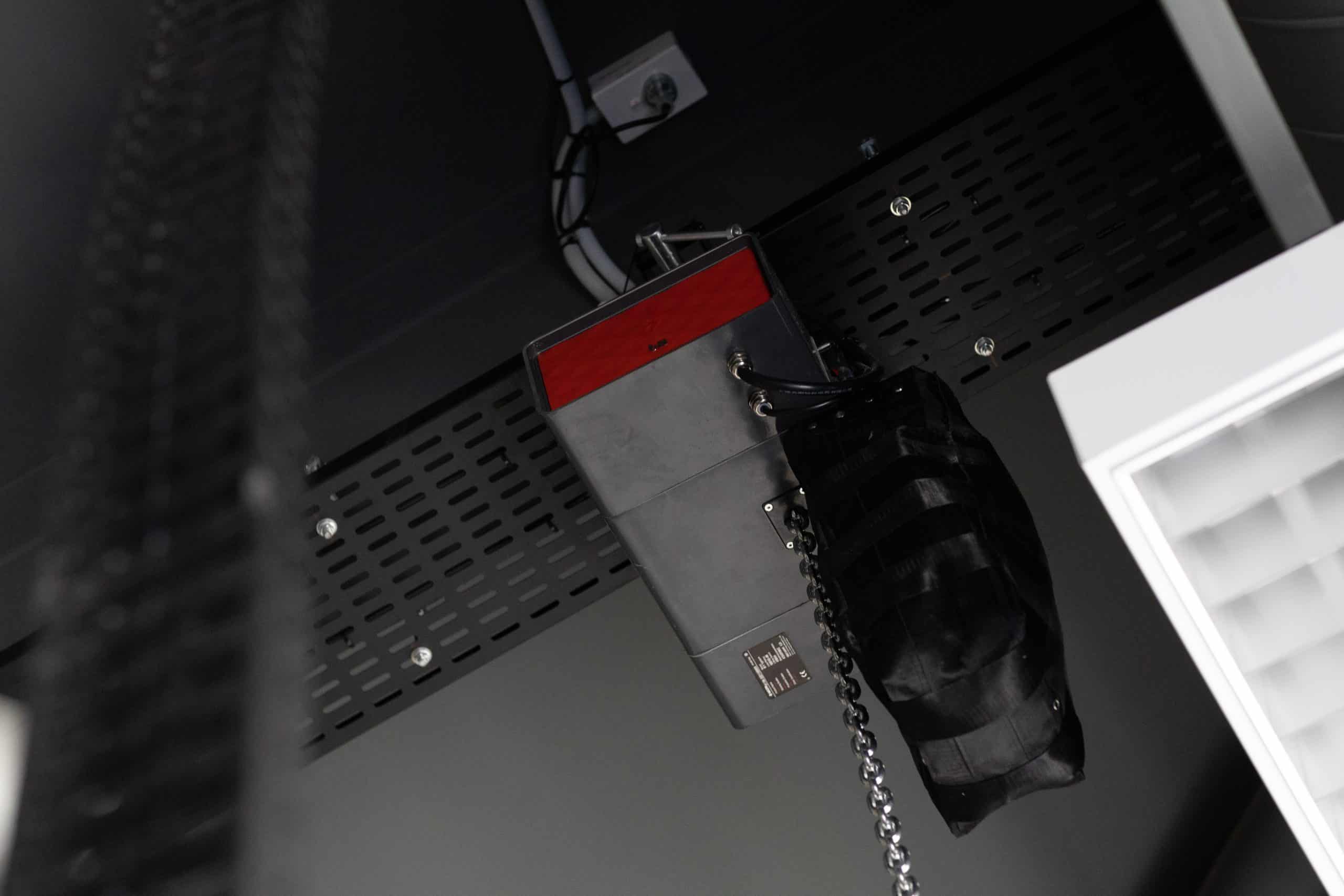 PHANTOS sent out a team of experienced installers and technician to complete the job to high standard. A certificate of structural adequacy is also issued at the end of the installation before commissioning. Customer was supplied with shop drawings long before installation commenced so all aspect of the installation has been properly communicated beforehand and the installation was carried out smoothly, as expected by the customer.