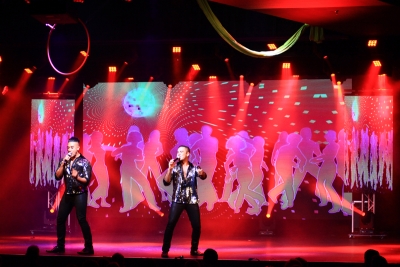 XMLITE 915Z Matrix Heads for the Juniors Kingsford
18 XMlite 915Z LED Matrix Moving Heads joined the Juniors Kingsford's new lighting rig early 2017. These 915Z features French GAGGIONE lens for premium color blending quality from ProLight 15W RGBW LEDs. The heads are pixel mappable and supports infinite Pan/Tilt, with a 10-50° zoom function.
Lighting designer Paul Kirk has been using them a lot and he love them. "the pixel mapping really helps me to create various effects efficiently. I could just run a video across the fixtures", "The lights are quiet, fast and very powerful for their size. I am only running them at 70% output".