The DMX lights can be smoothly operated using the Airstream LINK iPad app with ADJ LINK. It is a powerful controller which can be used either wirelessly or hardwired.  LINK is a 4-universe DMX interface to deliver a unique control solution.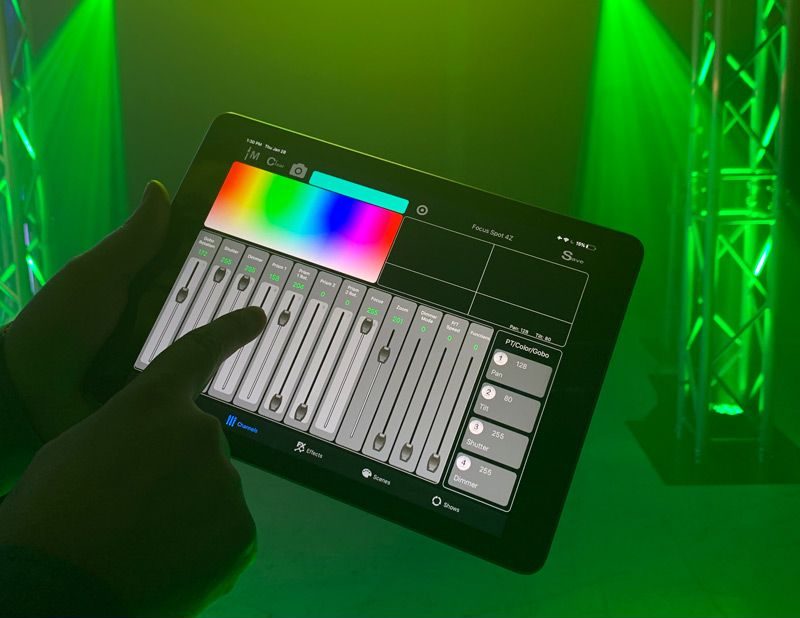 When connected wirelessly, it creates a standalone 2.4 or 5 GHz DSSS (Direct Sequence Spread Spectrum) Wi-Fi network between an iPad and LINK console for wireless light control. LINK can coexist in busy RF environments alongside other wireless technologies. This unique hardware/software system combines the processing power, wireless connectivity and multi touch screen of an iPad, with lighting-specific tactile controls, to control a light show remotely.
The fader section is used for fixture channel control or for scene sub-masters. The rotary knobs above each fader are used for fine control when controlling channel levels and as effect speed controls when used as sub-masters. The fader buttons are used to add or subtract channels when in channel mode or as scene buttons when in sub-master mode. There is an LED in the top button to show active channels or sub-masters.
The 32 matrix buttons correspond to the views on the iPad app that use buttons, for example fixture selection or scene selection. The page control allows you to change button pages. The 32 matrix buttons can be paged using the page controls to their upper left.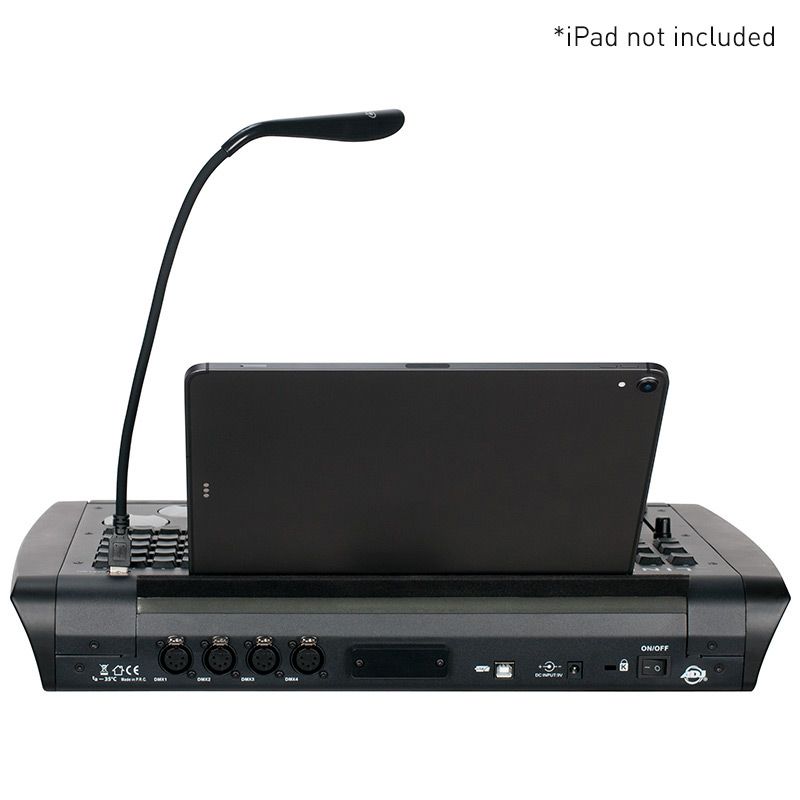 A USB cable adapter (available separately) will enable hardwired connection between iPad and LINK also allowing charging of iPad at the same time. Four (4) hardwired, 5-pin XLR outputs on the rear of LINK send constant and reliable DMX signals to compatible DMX devices.
LINK is ideal for small production events, nightclubs, bars or any event or venue which requires the flexibility of wireless iPad control, and who are looking for a robust, 4 DMX universe app based lighting control solution. 
The LINK controller is compatible with the dedicated Airstream DMX LINK iOS APP for iPad, which can be downloaded here; https://apps.apple.com/us/app/airstream-dmx-link/id1487843782