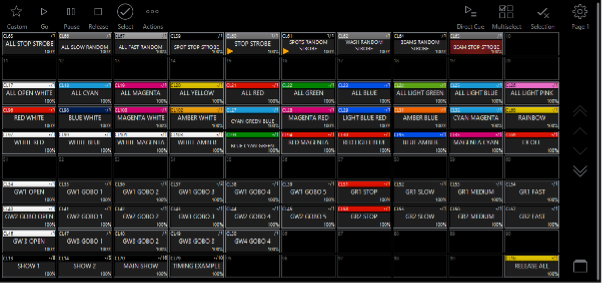 ONYX Playback Buttons Window: Fast & Easy Lighting Control for School & Church Installations
One of the determining factors of a successful lighting installation, is giving the user simple and intuitive controls, whether that is a school drama teacher or a church staff. A great lighting control system should not only be powerful in light programming, but also easy to operate, and easy to teach someone outside the lighting industry to get their hands on. The virtual playback buttons page in ONYX lighting software does just that. With straight forward 100 pages of customisable buttons and 100 buttons each page right on the screen, the user can quickly change colours, run effects and even build an entire scene by combining different lighting cues, with only a few clicks or touches when using a touchscreen. This function is included in all versions of ONYX, from top of the line NX4, NX2 Consoles all the way down to the free PC version.
An Empty Playback Buttons Window Ready to be Built
The ability for the installer to build up the button page to the specific needs of an installation, is where this function really shines. The users can forget about selecting fixtures, looking for the right attributes (e.g. Intensity, color, gobo, etc.) and worrying about all the programming features. Instead, they can change all floor PARs to red by pressing "Floor PAR Red", change side moving heads to a star-look gobo by pressing "Side Mover Star", make everything strobes by pressing "Strobe All", and stop all effects as well as return to the main scene by pressing "Scene 1". The possibility is truly endless. Therefore, the controls can be truly built to the purpose of a specific installation. They are fast and easy for anyone to operate, even if they know nothing about lighting.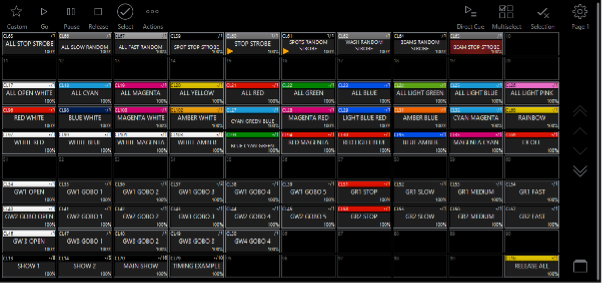 An Example of Using the Playback Buttons Window
If using a touchscreen still seems less than ideal, adding in a MIDI controller such as Launchpad (in conjunction with ShowCockpit), or a USB controller like Elgato Stream Deck, can be a great solution. For example, you can map the virtual playback buttons on the screen to the 32 physical buttons on a Elgato Stream Deck. You can also create custom thumbnails on the buttons to describe their corresponding functions. This is also very useful in a busking style lighting production, where the lighting operator can focus on other sections of ONYX, while having the playback buttons on a separate physical device that is always ready.
You can also learn more about using Stream Deck with ONYX here: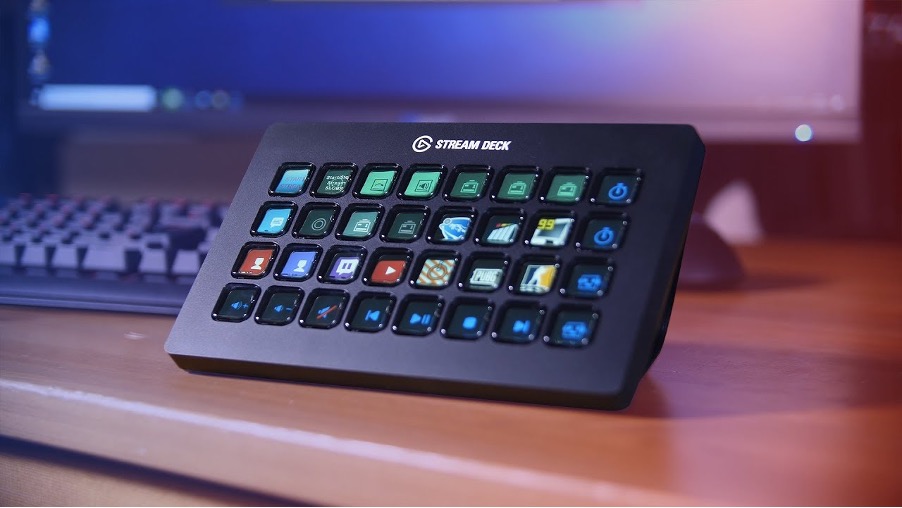 Elgato Stream Deck XL