FREAK Entertainment is a virtual reality (VR) gaming company, that combines cutting edge multiplayer games, incredible 4D effects and curated physical spaces to enable venturing beyond reality. It delivers immersive, multiplayer VR experiences with world leading games and escape rooms. It offers entertainment, fun and experiential learning in their virtual reality centers at multiple locations in Australia.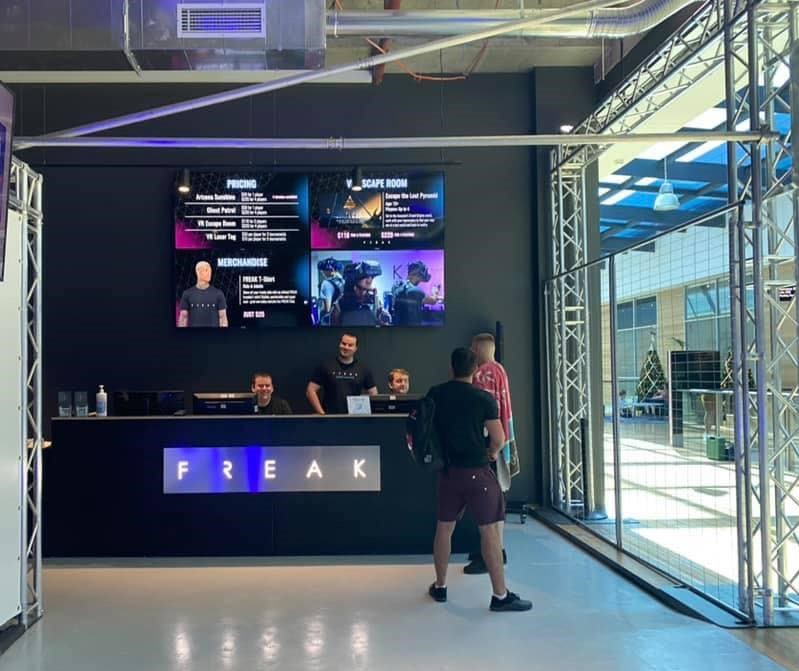 Pica Electrical was contracted for truss and lighting installation for the new Bondi center of FREAK VR.
The lighting installation consists of 10 Blizzard Lighting RokBox 18X10W RGBW LED PAR along with 4 World Unique Epistar SMD5630 LED Strips (IP20, 10MM, 60LEDs/M, 6M, 3300Lm/M, 15W/M).
RokBox RGBW version comes fitted with 18×10-watt RGBW quad color 4-in-1 LEDs, advanced electronics, and dual hanging brackets with secure grip locking knobs. The RokBox 18x10W RGBW LED PAR comes with a super-easy to use built-in 4-button LED control panel that also allows total control over the fixture including master/slave settings, sound active mode, built-in programs, auto mode, custom RGBWA color mixing, and user adjustable fade/strobe effects.